---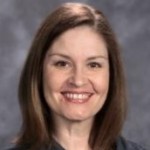 Melissa Austin
K-6th Music and Art; Lower & Upper Division Drama 
Since 2014
Melissa Austin graduated with a B.A. in Music from Belmont University.  After graduation, she starred on Broadway in Les Miserables and also shared the stage as a background vocalist with Amy Grant, Michael W. Smith, CeCe Winans, Faith Hill, and many others.  She has performed a wide variety of roles in theater, film, and television and has also taught voice lessons at Belmont University.  She continues to enjoy training vocalists in her home studio.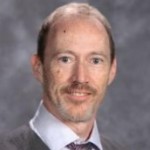 Tom Carson
Natural Philosophy Department Head,
Upper Level Math Teacher
Since 2007
Tom Carson earned a Master of Arts in Teaching Mathematics and a Bachelors of Science in Electrical Engineering from the University of South Carolina.  He has taught collegiately at Midlands Technical College in Columbia, South Carolina as well as at Columbia State Community College in Franklin, Tennessee.   While at Midlands Technical College, he served as coordinator of developmental mathematics and on the board of the South Carolina Association of Developmental Educators.  He was also honored with a NISOD Excellence in Teaching award and a Who's Who Among American Teachers award.  He has authored textbooks such as Prealgebra, Elementary Algebra, and Elementary Algebra all published by Pearson.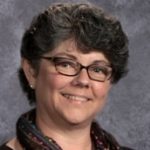 Janice Churchill
Kindergarten – 1st Grade
Since 2007
Janice Churchill received a Bachelor of Science degree from Eastern Illinois University. After graduation, she taught at Christian Schools in Sparta, Illinois, and Elgin, Illinois. Before coming to Franklin Classical School, she taught high school English, integrated with Humanities, to a large group of homeschooled students in North Carolina. During this time, she also served as a proof reader for Broadman & Holman Publishing Group in Nashville, Tennessee.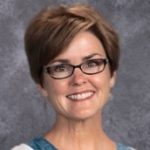 Sherri Clark
Lower Division Humanities Instructor
Since 2006
Sherri Clark received her Bachelor of Arts degree in Political Science and History from David Lipscomb University and is currently working on her Masters degree in Instructional Leadership.  She has been an educator in various tutorials, grammar, middle, and high school curricula since 1994. Teaching in disciplines of natural philosophy as well as moral philosophy, she has been involved in numerous curriculum projects including curricula used in the FCS sister schools in Iraq.  In addition, she works in the arena of public policy, consulting with groups and representatives regarding legislation at the state level.  Recent projects include work on school voucher and academic freedom legislation.  She also currently serves as the Williamson County 9th District Commissioner.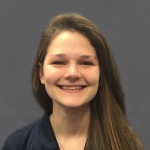 Abigail Coghlan – FCS Alumna
Latin I and Latin II
Since 2015
Abigail Coghlan graduated from New College Franklin with a B.A. in Moral Philosophy.  Prior to joining the FCS faculty, she taught Latin at Spring Hill Christian and phonics at Spring Hill Academy.  She is also a certified instructor at Rodgers TaeKwonDo Academy.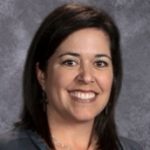 Michelle Cruise
Life Science; Biology; Anatomy & Physiology 
Since 2013
Michelle Cruise received a Doctorate of Physical Therapy from Belmont University and a Bachelor of Science from the University of North Alabama with a major in Biology and a minor in Psychology. She practiced physical therapy and later managed the therapy department for National Healthcare Corporation in Columbia, Tennessee, prior to joining the FCS faculty.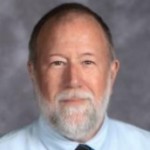 Jeff Dokkestul
Headmaster
Since 2009
Jeff Dokkestul has served as the Principal of Franklin Classical School for eight years. Prior to accepting this position, he helped guide the vision and mission of the school as a member of the Board of Trustees. 
Mr. Dokkestul has been married to his wife Kay for 40 years, and they have three children. The family is active in ministering to Muslim refugees and makes frequent trips to support classical Christian schools in Indonesia and Iraq.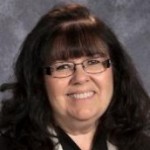 Kay Dokkestul
Honors Freshman English, Homemaking, Creative Writing
 Since 2007
Kay Dokkestul graduated from the University of Wisconsin with a B.S. in Education and also completed 24 hours of graduate study in the same field. She developed Night Owl Creations, a publishing company with a staff of 10, producing hands-on unit studies for kindergarteners through 8th graders. When she and her husband moved to Tennessee, she began working as the Curriculum Developer with Servant Group International, producing material used at FCS's sister schools in Iraq. She also travels to the Iraqi schools to help train teachers and administrators. In addition, she has a strong teaching background, having taught at Whitehall Public School in Wisconsin and Circle Christian School in Orlando, Florida, prior to joining the FCS faculty.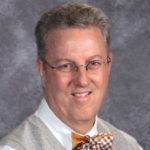 George Grant
Founder, Upper Division Humanities Instructor
Since 1992
Dr. George Grant, Ph.D, D.Litt, D.Hum., is Founder of Franklin Classical School, where his weekly Humanities lectures manifest his passion for covenantal succession by raising up students to become the next generation of cultural and spiritual leaders. His vision is rooted in the lives of the Scottish Reformer, Thomas Chalmers, and the Christian Apologist, Francis Schaeffer. Dr. Grant is also pastor of Parish Presbyterian Church, founder of the King's Meadow Study Center, and founder of New College Franklin. He has authored dozens of books and hundreds of articles in the areas of history, biography, politics, literature, and social criticism. His work on behalf of the homeless, for international relief and development, for racial reconciliation, and for the sanctity of life has been profiled in such varied media outlets as The Wall Street Journal, Christianity Today, The Washington Post, and Focus on the Family, to name just a few.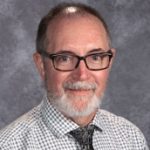 Michael Griffin
Algebra I, Geometry, Lower Division English Assistant
Since 2016
Griffin joined FCS from The Classical Academy of Franklin, where he taught several courses including science, history and literature. He previously served as a middle school teacher at Alpine Christian School in Alpine, Texas, and in the Marfa, Texas Independent School District. The former Air Force officer was a missionary in India and pastored churches in Texas and Puerto Rico. Griffin received his Bachelor of Science in Industrial Engineering from the University of Tennessee (Knoxville); a Master of Arts in Religion from Liberty University (Lynchburg, VA) and a Master of Divinity from the Church of God Theological Seminary (now Pentecostal Theo. Seminary) in Cleveland, TN.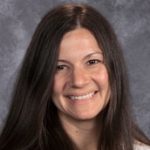 Joanna Kurtz
5th Grade
Since 2017
Mrs. Kurtz attended California State University where she received her B.A. in Liberal Studies with a concentration in Early Childhood Education. She taught for four years in public and private schools in Texas and another four years in a classical charter school in Colorado Springs. As a homeschool parent, Mrs. Kurtz also worked as a teacher and tutor for Classical Conversations and has spent eight years writing and developing curriculum for various textbook companies. She and her three children have been wonderful additions to the FCS family.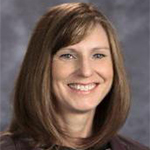 Terri Logan
Chemistry
Since 2013
Terri Logan graduated from Michigan State University with a B.S. in nursing. She worked for several years as a critical care nurse at Toledo Hospital. She homeschooled her two daughters from 1st through 12th grade, including the four years her family lived in in Strasbourg, France. Since their return to the States, she has taught French I and II, biology, and chemistry at West Harpeth Tutorial in Franklin and has also served on their Academic Affairs Committee. For four years, she served as a Red Cross instructor, teaching Adult, Child, and Infant CPR and First Aid. In addition, she worked as the Tutoring Ministry Coordinator for Cool Springs Christian Ministries.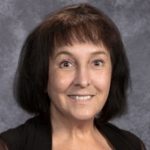 Melinda Mahand
Academic Dean; Honors Senior English, Literature, and Bible
Since 1999
Melinda Mahand graduated from Oklahoma Baptist University with a triple major in History, English, and Education. She also took multiple hours of post-graduate courses in the field of religious education and is certified to teach Secondary Education in the State of Tennessee. She has served as a curriculum and devotional writer, editor, and design specialist for a variety of schools and publishers, including Andrew Jackson University, Zondervan, LifeWay, and Campus Crusade as well as for her own web- based company, OneVine. She is the author of a variety of books for parents and teachers including Love, Laughter, & Learning; ParentProject; Soul Retreats for Teachers; and Soul Retreats for Leaders. She has been recognized in registries such as Who's Who and Outstanding Women of America for her contributions in the field of education.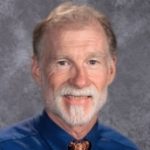 Russell May
6th Grade
Since 2016
A classroom teacher with 15 years'experience, May received his Bachelor of Science in elementary education from Crichton College in Memphis. He spent three years as a 5th and 6th grade teacher at Bartlett's Oak Elementary before joining the prestigious Westminster Academy, a K-12 classical Christian school in Memphis. As Westminster's 5th grade teacher, May expanded curriculum and developed the week-long Warrior Poet Camp for boys. He also spoke at a national ACCS conference on poetry in the elementary classroom. In 2008 May joined Veritas Academy, where he helped develop homeschool curriculum and served as campus administrator for the Memphis location.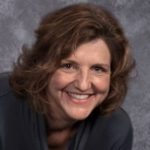 Maren Milligan
2nd Grade, Grammar School Humanities
Since 2013
Maren Milligan received a M.A. in Education from Lewis and Clark College in Portland, Oregon. Her undergraduate degree is a B.A. from the University of California, Santa Barbara. She taught kindergarten through 2nd grade at the Washington State School for the Deaf in Vancouver, Washington. She homeschooled her daughters for a season and then taught at several co-ops and classical Christian schools, including 5th and 6th grades at Royal Oaks Christian School and 3rd through 6th grades at San Luis Obispo Classical Academy prior to joining the FCS faculty.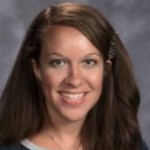 Brooke Pair
Kindergarten – 1st Grade
Since 2015
Brooke Pair was raised in Brentwood, Tennessee, where she was an active member of Brentwood Baptist Church. She has a B.A. from Middle Tennessee State University and has taught 1st grade at St. Paul Christian Academy in Nashville as well as 4th grade at Indian Rocks Christian School in Largo, Florida. She and her husband moved to Franklin in 2015 in order for him to attend seminary.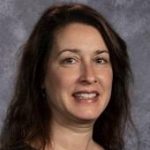 Jamie Parolini
3rd  Grade
Since 2016
An accom
plished artist and teacher with more than 10 years' experience, Parolini most recently taught a combined 2nd and 3rd grade class at The Classical Academy of Franklin, where she had also worked as 4th and 5th grade science teacher, pre-K assistant teacher, and PE instructor. She has extensive experience in tutoring children with autism and those with reading and math difficulties. Parolini graduated from Ashford University (Clinton, Iowa) with a Bachelor of Arts in social science and education.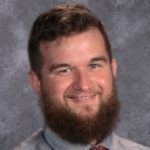 Justin Scherrer
Sophomore & Junior English 
Since 2016
A graduate of the 
FCS class of 2005, Scherrer received a Bachelor of Arts in Theology with a minor 
in linguistics at Covenant College (Lookout Mountain, GA). Upon graduation, he taught Latin and assisted with other courses at FCS. Since then he has served as a Sergeant in the U.S. Army with several tours overseas, including Syria and Iraq.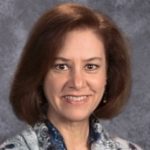 LuAnn Smith
Health
Since 2005
LuAnne Smith received her Masters in Education with a minor in Curriculum and Instruction as well as Dietetics from Middle Tennessee State University and a Bachelor of Science in Home Economics with an emphasis in Foods and Nutrition from Tennessee Technological University. After completing the requirements to become a Registered Dietitian, she worked in various hospital settings as Dietary Manager and Clinical Dietitian. She has also worked with the Women, Infant and Children's (WIC) program with the State of Tennessee. She continues to mentor and encourage others to share the message of health through a healthy lifestyle that honors the Lord.
Preston Stroop
Athletic Director
PE Teacher
Since 2017
Preston Stroop is a Franklin native and former FCS student. He attended Martin Methodist College, where he studied business administration. Prior to joining FCS, he worked as a strategic support associate for Jackson National Life Insurance Company. Preston has served as head middle school basketball coach and assistant varsity football coach since 2012 and became our Athletic Director and PE teacher in 2017. He believes the athletic program should reflect the spiritual philosophies and rigorous academics taught in the classroom and aims to build a culture of excellence in the athletic program both on and off the playing field that will prepare students for their lives beyond FCS.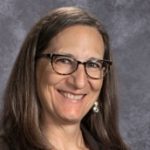 JoEllen Thatcher
4th Grade 
Since 2014
JoEllen Thatcher holds a B.S. in Education from Temple University School of Education in Philadelphia. She is a certified elementary teacher in the State of Tennessee and previously taught for 11 years at Hillsboro Elementary Middle School.  She eagerly pursues painting and reading as hobbies.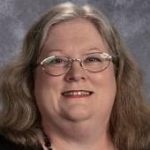 Mary Jo Tate
Lower Division English
Since 2016
Nationally-known author and speaker Mary Jo Tate joined FCS in 2016. Her latest book, Flourish:
 Balance for Homeschool Moms, has encouraged thousands of moms facing exhaustion and burnout. Tate educated her four sons at home and is host of the "Flourish at Home" show on the Ultimate Homeschool Radio Network and the author of "How Do You Do It All?", "Get Started as a Freelance Editor", and "Critical Companion to F. Scott Fitzgerald". In addition to being an international editor and book coach, Tate taught a high school literature course in a classical Christian homeschool co-op for 9 years and blogs at FlourishAtHome.com. She received her Bachelor of Arts in English and philoso- phy from the University of Mississippi and her Master's in American Literature from the University of South Carolina.
Nichole Thiessen
TCS Math Lab; TCS Science Lab; Personal Finance; Pre-Algebra
Since 2010
Nichole Thiessen received a Bachelor of Science from the University of Southern California in Biology. After graduation, she served there as a campus missionary for ten years in addition to serving as principal of a church-based private school which served both the local homeschool community as well as overseas missionaries. For the last several years, she has taught science courses at West Harpeth Tutorial in Franklin as well as her TCS homeschool tutorial classes at FCS.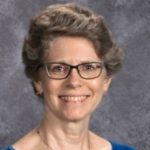 Susan Winn
Physical Science; Physics
Since 2000
Susan Winn received her Bachelors degree in electrical engineering from the University of Memphis where she was inducted into the Tau Beta Pi Engineering Honor Society. After working two years in the telecommunications industry, she chose to give up her career to focus on her family. She homeschooled her six children and founded the Shanan Homeschool Co-op and Tutorial in Franklin. Since 2000, Susan has taught middle school and high school science both at FCS and in the home school community.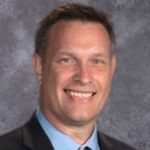 Jay Austin
Development Director
Since 2017
Jay Austin earned Bachelors of Arts in Psychology from Middle Tennessee State University and a Master of Arts in Christian Education from the Southern Baptist Theological Seminary in Louisville, KY. He has  served as the Executive Pastor at Church at Viera on Florida's Space Coast and led organizations in the areas of vision casting, development, capital giving, event management, volunteer recruitment, and involvement. He received an Honorary Doctorate from Immanuel Baptist Theological Seminary in Sharpsburg, GA and now serves as the Executive Pastor at Hope Church Franklin. At FCS, Jay spearheads marketing, development, and event planning. He also pours into the next generation by sponsoring our Fellowship of Christian Athletes club.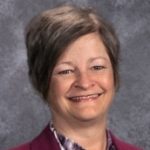 Sherri Chapman
Registrar, The Comenius School Director
Since 2015
Sherri Chapman graduated from Youngstown State University with a degree in applied science. She is a returning FCS faculty member who previously taught English and Latin.  She also helped establish the Academy of the Arts at LifePoint Church in Smyrna, Tennessee, and has taught at West Harpeth Christian Tutorial in Franklin.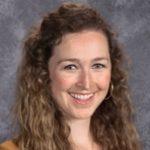 Kelsey Tichenor
FCS Alumna
Admissions Advisor
Since 2016
After graduating from FCS in 2008, Kelsey attended Samford University in Birmingham, AL. During her time at Samford, she had the opportunity to travel and study abroad, which the Lord used mightily in developing her heart for the nations. After graduating with a degree in Social Studies Secondary Education, she moved to China to teach English college students. After completing three years of service, the Lord lead her back to Franklin where she is currently pursuing her Masters of Education at Lipscomb University. She is thankful for the ways FCS prepared her as a teacher and spiritual ambassador and loves getting to introduce new families to the FCS community.
Nancy Evangelista
Office Manager
Since 2015
Nancy Evangelista joined our FCS family in February of 2015, fulfilling a need for an administrative assistant. Nancy holds a degree in Elementary Education from Belhaven College in Jackson, MS, however has found herself with a very eclectic work history comprising of over 15 years of Office Management experience including two years with a non-profit here in Franklin, TN. In the fall of 2015, Nancy took on the role of Office Manager and has been instrumental in the orchestration of daily activities, testing, updating handbooks, correspondence with our FCS and TCS families, and in-house book keeping.
---